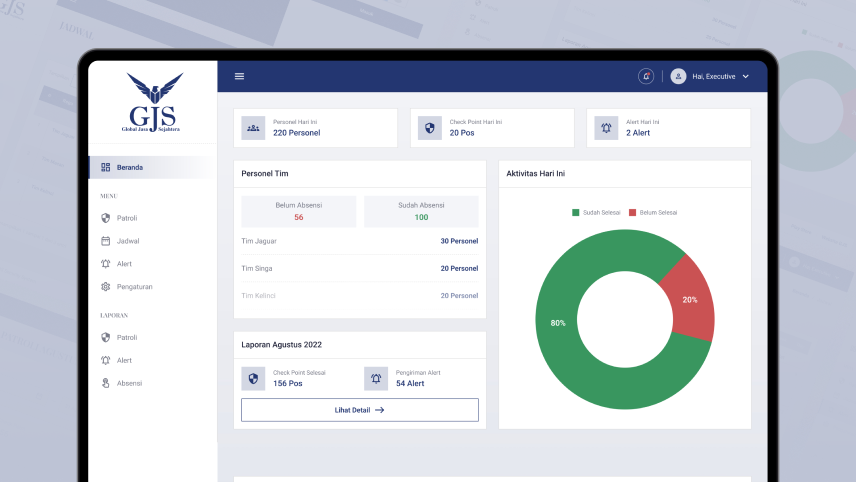 GJS Client Portal
The GJS Client Portal is a reliable reporting tool that provides real-time updates on all aspects of GJS Security Patrol data. With the GJS Client Portal, you can easily view reports on patrols, attendance, alerts, and SOS requests. Our client portal facilitates the management of your building's security from any device with internet access.
Monitor Security Activity
Seamlessly with GJS Products
GJS Mobile Application is Integrated with GJS Client Website.
View GJS Client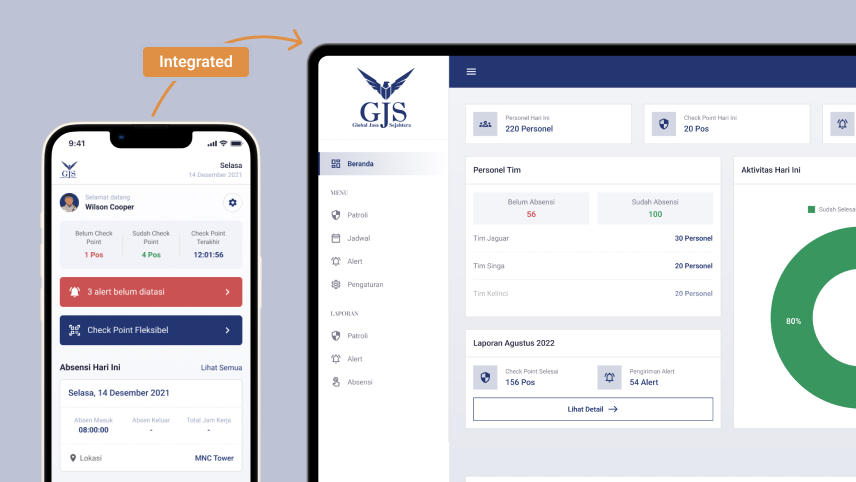 Get Everything What Company Need to Fill The Security Activities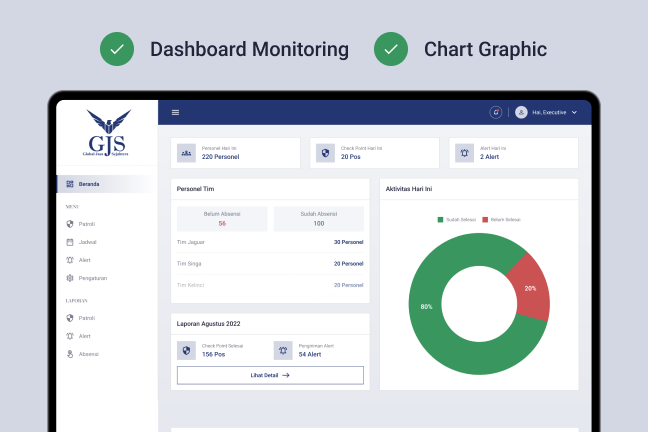 Monitor Your Security Patrol Activities
GJS Client Website allows you to monitor patrol activities in a single dashboard that displays complete information.
Get Notified When an Incident Occurs
GJS Client Website has a real-time notification feature, so that emergency events in the field can be handled quickly.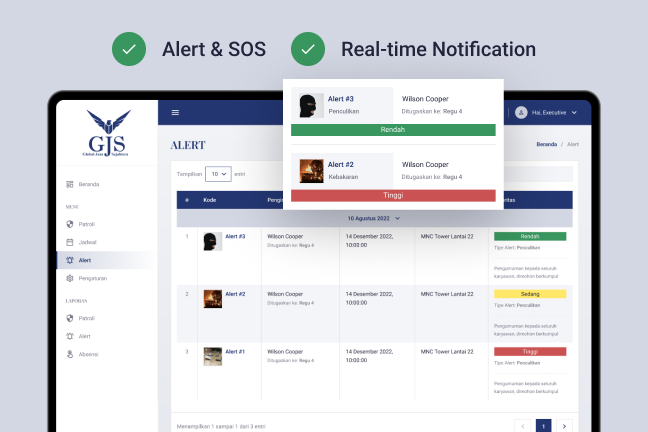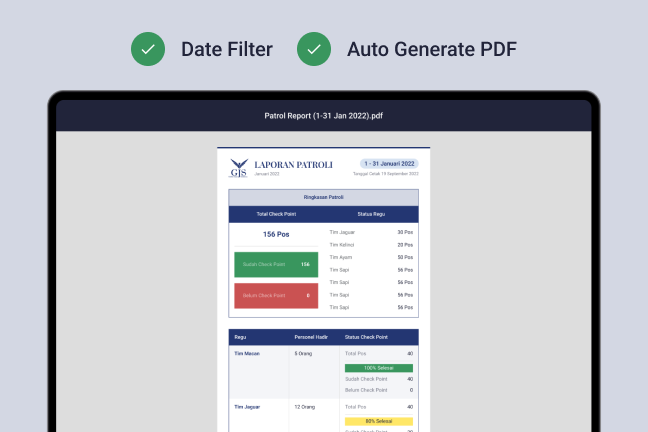 Generate Reports Easily Automatically
Adjust the date of the report you want and generate a PDF report with complete information and a beautiful design.
Get the GJS App to Secure Your Area
MNC Tower Mezzanine Floor, MNC Center, Jalan Kebon Sirih Kav. 17-19 Jakarta (ID) 10340, Indonesia