Monitor Security Activity
Seamlessly with GJS Products
GJS Mobile Application is Integrated with GJS Client Website.
View GJS Client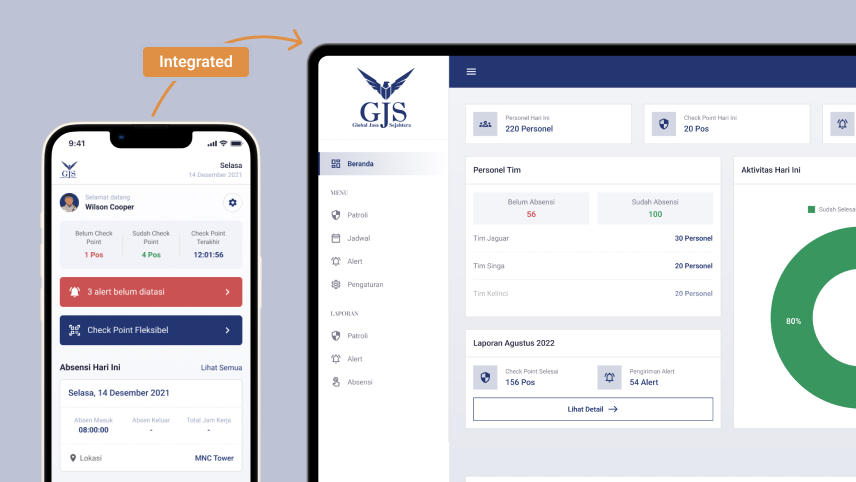 Get Everything What Company Need to Fill The Security Activities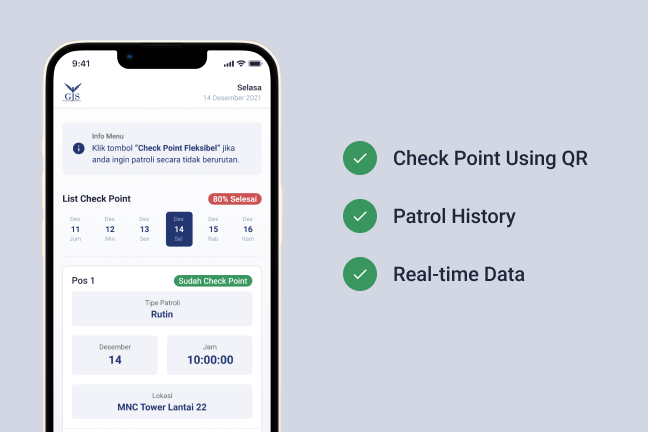 Monitor Your Security Patrol Activities
GJS Mobile Application can see activities carried out by Security, so that Security does not need to report directly and other Security can also see Security activities that are currently on patrol.
Do Attendance Easily on The Phone
Security can do its own attendance by using GPS and selfie checks. Take it easy, this application has been proven and security will not be able to cheat.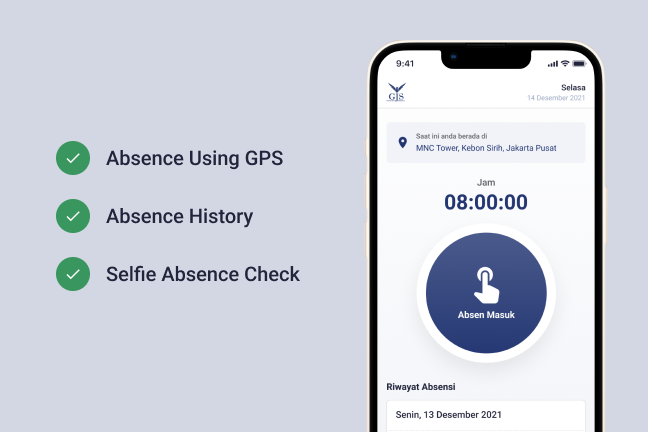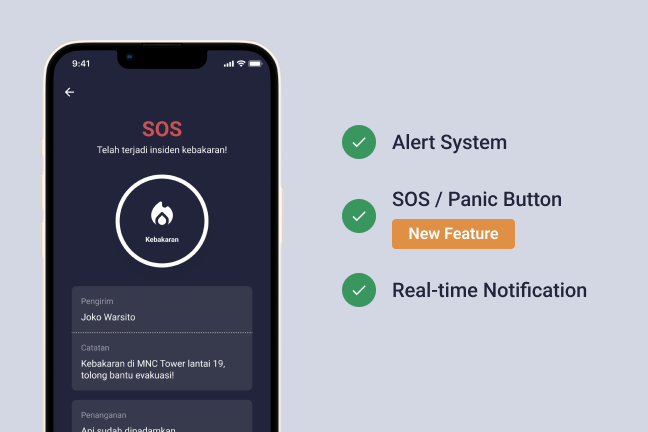 Get Notified When an Incident Occurs
GJS Mobile Application has a real-time notification feature, so that emergency events in the field can be handled quickly.
Get the GJS App to Secure Your Area
MNC Tower Mezzanine Floor, MNC Center, Jalan Kebon Sirih Kav. 17-19 Jakarta (ID) 10340, Indonesia